A Space With Joy And Music
STAR KARAOKE KARAOKE ROOMS
Have a karaoke party with your friends!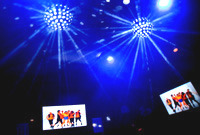 Star Karaoke has been the biggest Private Karaoke in NC since 2004.
That's right,since 2004! 10years later,
Here are some of the reasons why we were voted the #1 Private Karaoke in NC.
We've seen many people became crazy about Karaoke!
Having birthday parties, bachelor's
parties and just having fun would be the best usage.

Raleigh store going-out-of-business. MAR 30 2014
STAR KARAOKE Durham
Room Reservation Please call : (919) 607-2002 / (919) 293-1900
Star Karaoke bar - 2105 E, NC HWY54 DURHAM 27713 (919)293-1900